The shallow, warm waters are ideal for floating under sun drenched blue skies, with superb snorkeling to be found around the rocky headlands at either end of the bay. The resort has a fully equipped air-conditioned fitness with beach view, to ensure you keep in perfect shape.
Indulge yourself with a poolside massage in the authentic Thai sala or at Dhivarin Spa. Table service can be enjoyed on the pool decking, with delicious food and cool beverages from our restaurant menus. As night begins to fall, dramatic sunset colours reflect in the cool waters, creating one of the most beautiful and tranquil settings imaginable.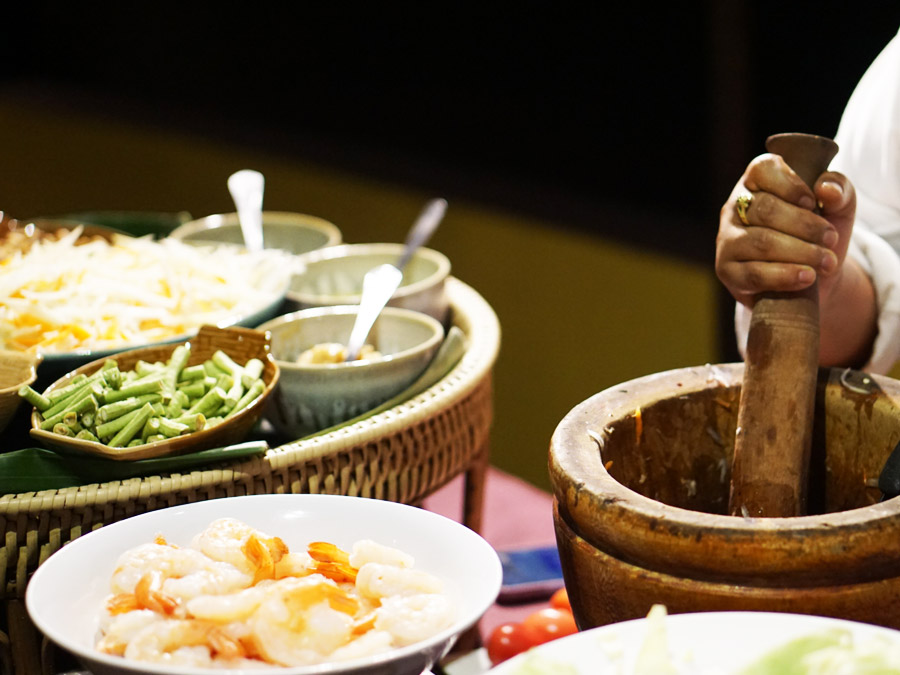 Learn how to cook authentic Thai cuisine with our chef for a total duration of two hours.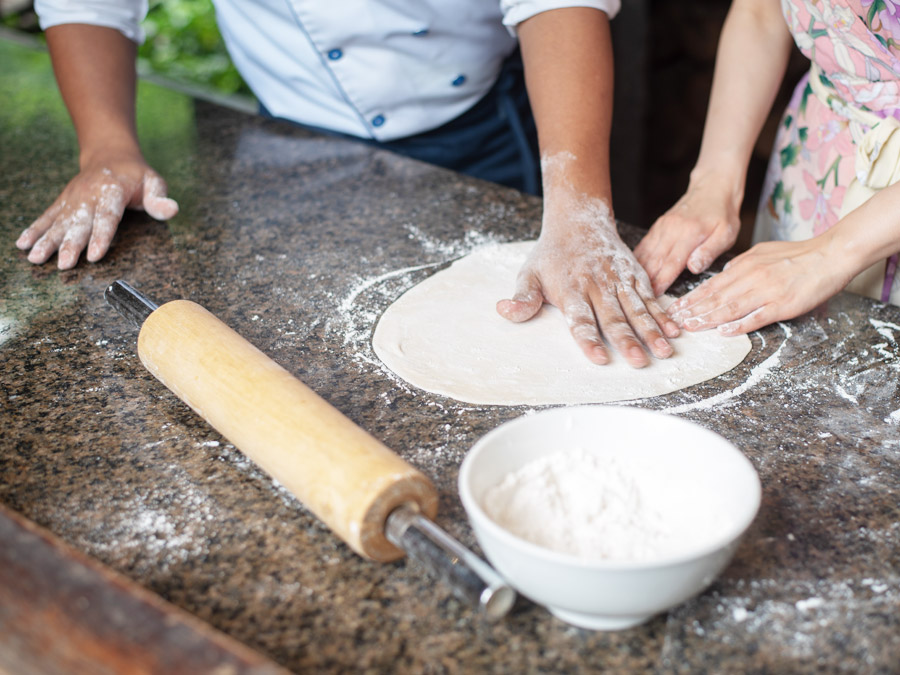 Learn how to make authentic Italian pizza with our wood-fired oven at "O" restaurant.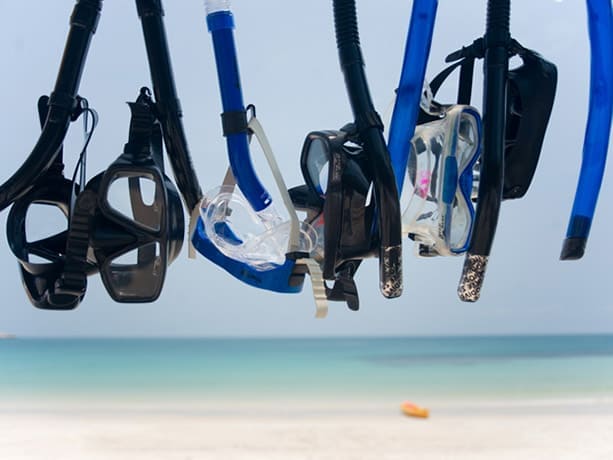 There are several snorkeling tours either within the island or to nearby islands. Please contact the front desk for more information.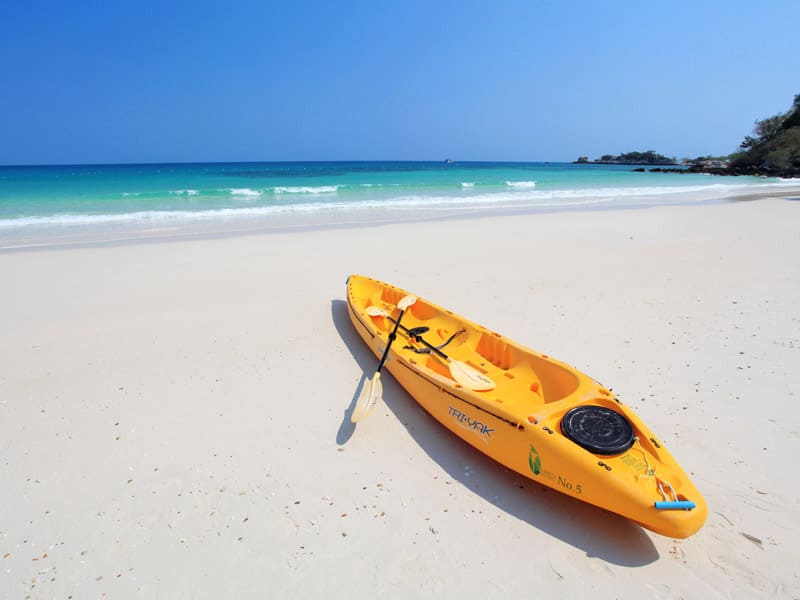 Non-motorized Water Sports
Enjoy a range of non-motorized water sports at our sister hotel, Ao Prao Resort. Snorkeling is also possible as there are coral reefs nearby.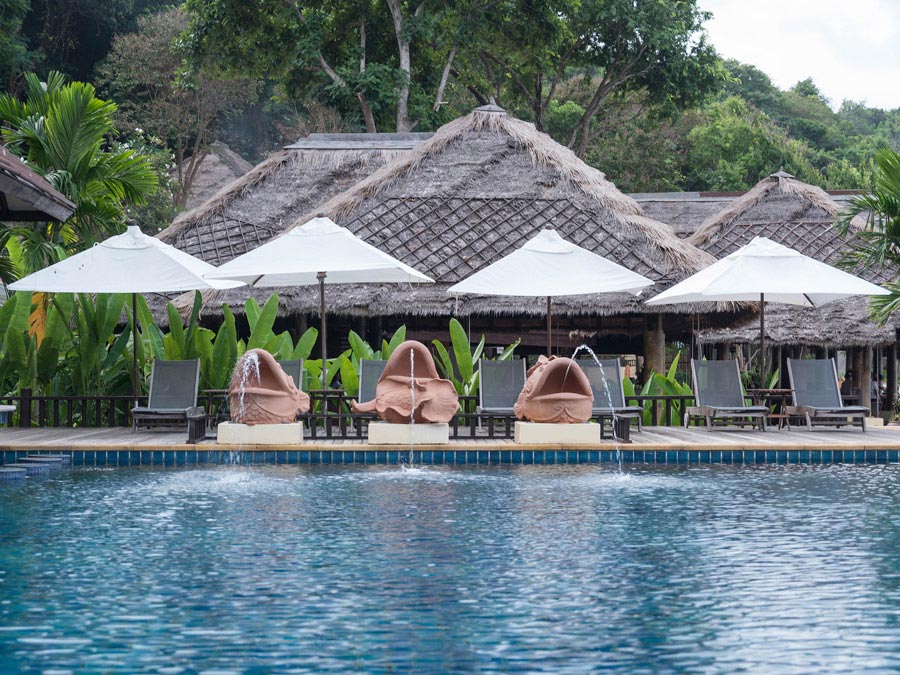 Enjoy the blue waters of our main pool overlooking the beach with a size of 150 sqm.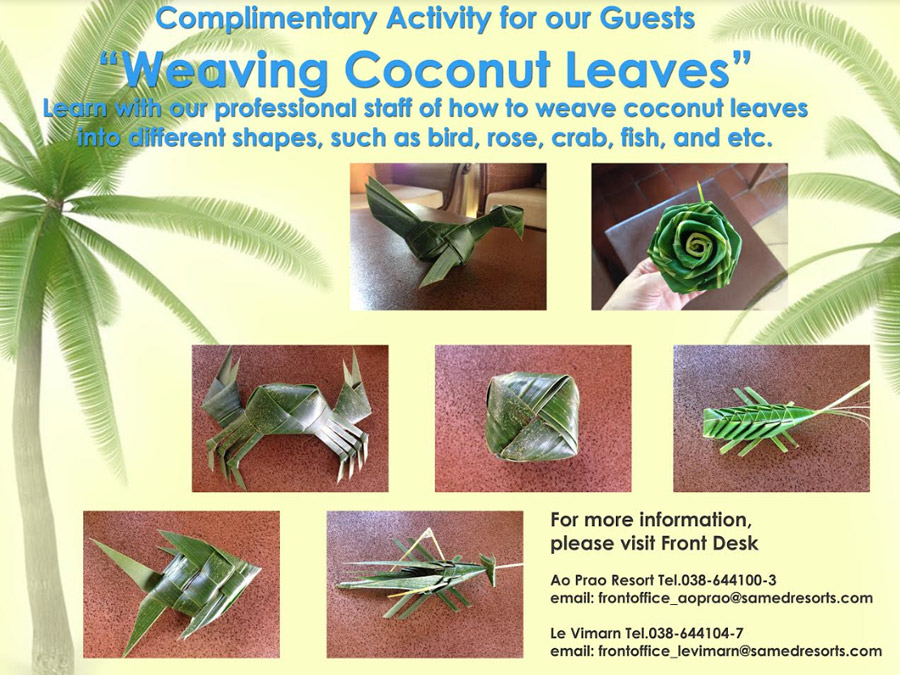 Learn how to weave coconut leaves into different shapes with our professional staff. Please contact the front desk 2 hours in advance.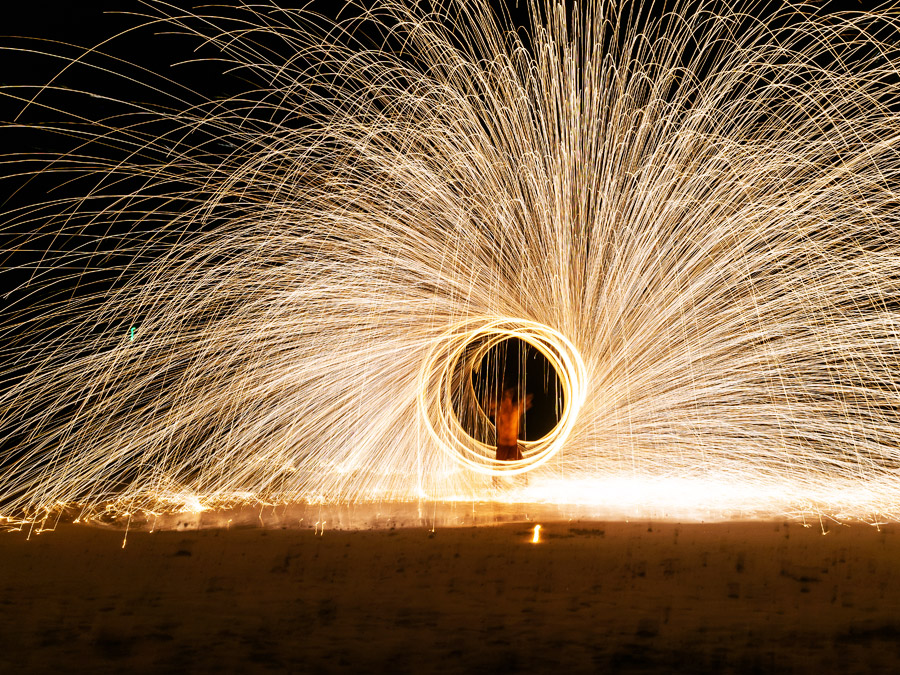 Watch one of Koh Samet's most popular shows on the beach weekly, Friday and Saturday, at our sister hotel, Ao Prao Resort.